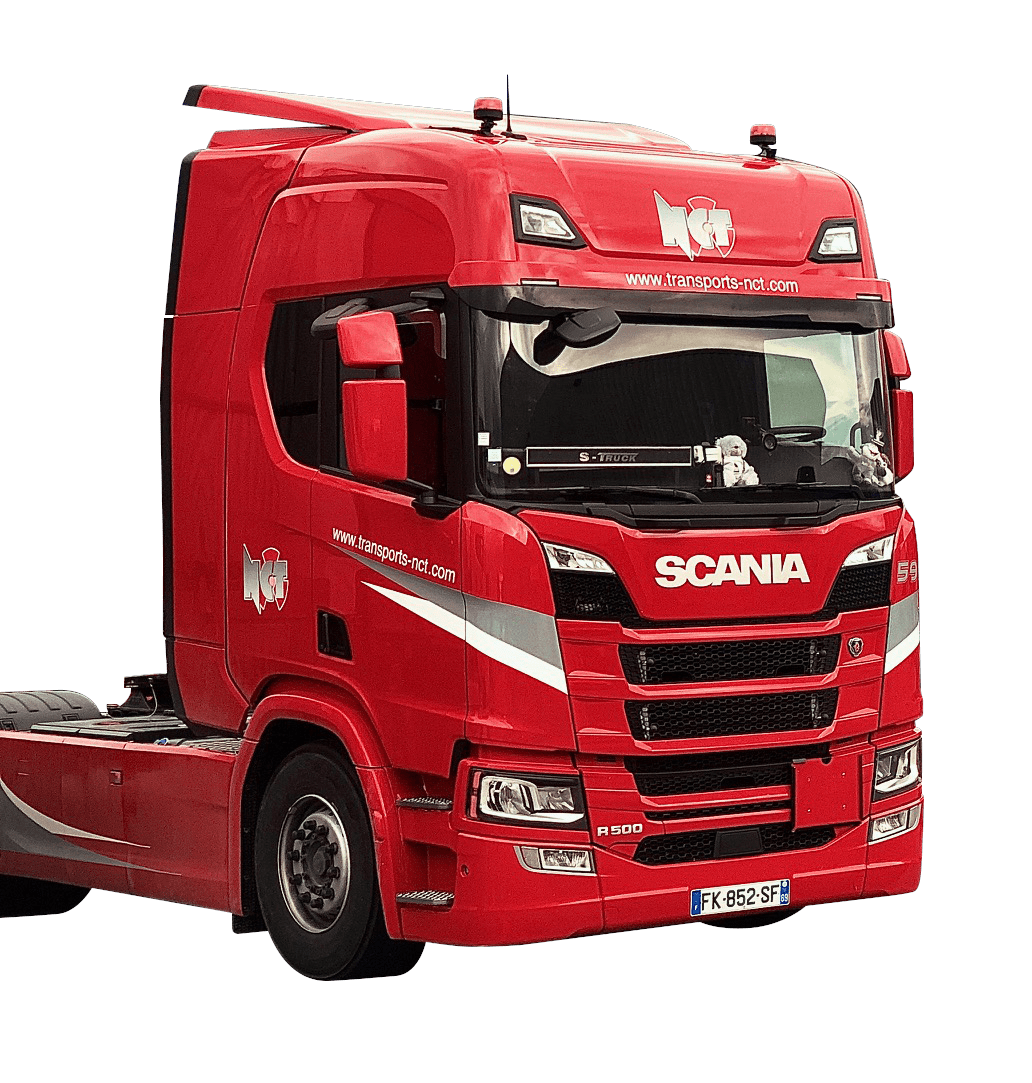 INTERNATIONAL TRANSPORTS
Our core business is transporting radioactive and nuclear materials and organizing longer distance transport by air or sea.
Products we transport include:
Natural uranium concentrate
Natural and enriched UF6 (uranium hexafluoride)
New fuel elements for highly enriched uranium research reactors
Testing and maintenance equipment for nuclear power plants
Highly active radioactive sources
Sites we service include:
Conversion plants (Comurhex in France and BNFL in Britain)
Enrichment plants (Eurodif in France, 3 US-DOE sites in the USA and enrichment sites in Russia)
Fuel manufacturers (FBFC Romans and Dessel, Babcock&Wilcox Cambridge and NFI Japan)
Analysis labs (USA, Netherlands and Austria – AIEA in Vienna)
Research reactors (Denmark, Indonesia, Chile, Argentina and USA)
Nuclear power plants (South Africa, China, Taiwan and USA)
NATIONAL TRANSPORT
For more than ten years, NCT has held the contract to transport radioactive waste generated by EDF nuclear power plants to ANDRA centers in the Aube region and Socodéi centers in Codolet, as well as to transport radioactive and/or corrosive liquid effluent in tanks.
NCT holds "AREVA Supplier" status.
CONTAINER MAINTENANCE – NCT
MULTIPURPOSE PACKAGING
NCT is responsible for ensuring EDF-specific packaging is available for use in collecting radioactive waste created by power generation operations.
FLEET MANAGEMENT
This involves:
Storing containers at our facilities
Checking their radiation levels at our main operations site, a task subject to ASN-issued authorization
Checking their physical state and carrying out any work to return them to operational condition (decontaminating, managing stock and restocking spare parts, providing stowage accessories, working on metal components and painting containers)
Scheduling recertified container availability at nuclear power plants
Carrying out related road transport operations
FIND OUT MORE >
+ Maintenance process | + Radiation testing room | + Trucking software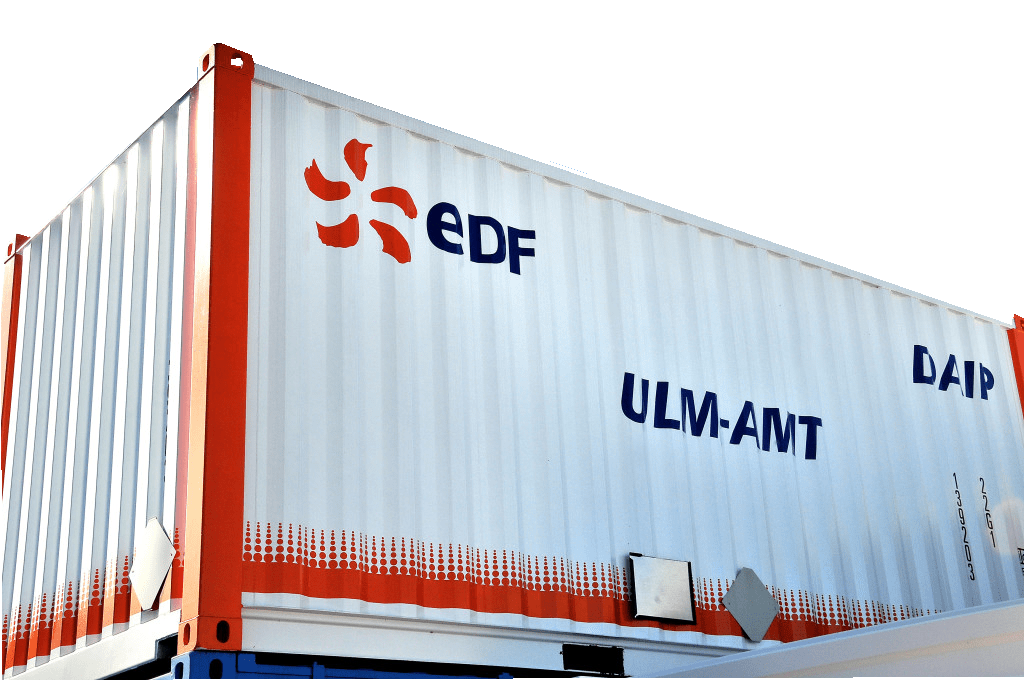 NCT: EXCLUSIVE SUPPLIER TO EDF
Our company supplies new IP2-type ISO containers for transporting radioactive materials. Supply needs are managed using a specially developed software program.
DPACKAGING USES
Loading contaminated equipment
Loading waste packages of different shapes:

Drums
Concrete shells
5m³ crates

Fitting out traditional containers as workshops and office spaces
STRUCTURED SALES PROCESS
Full management of administrative and regulatory documents.
Aesthetic improvements to containers, retouching finishes, customizing to customers' colors (logo and handling plates), adding accessories, etc.
Comprehensive order tracking up to and including delivery & maintenance
Quick response
Regular audits of the container manufacturer.
INDUSTRIAL LOGISTICS – NCT
SUPPLY CHAIN
If the control of the internal processes is a major stake for your activity, you know how much it is also essential to assure the inflows and the outflows (stocks, demand forecast, planning MRP, management of workshop). Our NCT company is perfectly competent to assure any services of industrial logistics on your site.
This concerns in particular:
Supply management
Controling raw materials, components, replacement parts or consumables supplies
The storage
The order picking, stores inventory, packing of finished and semi-finished products before shipping
Production lines, shipping document, loading, control of supply flows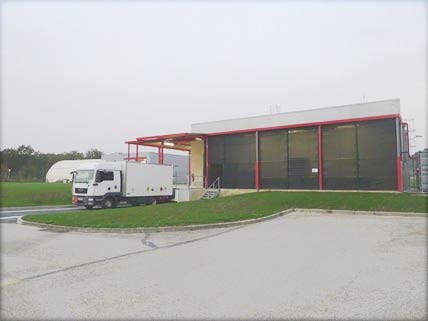 PROCESS OF DOCKING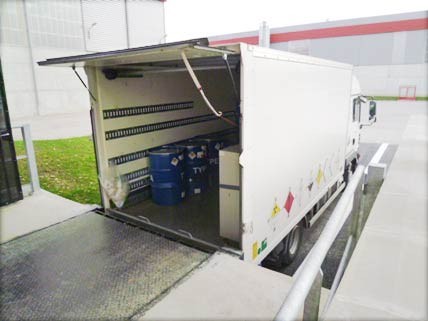 TRUCK READY TO GO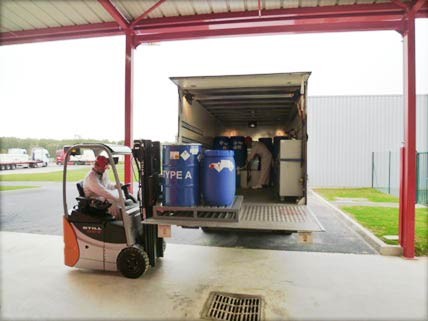 PROCESS OF UNLOADING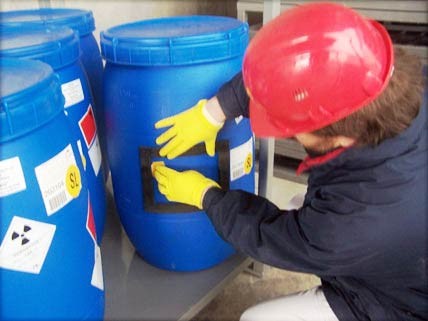 CONTROL OF GOODS
ENGINEERING DEPARTMENT – NCT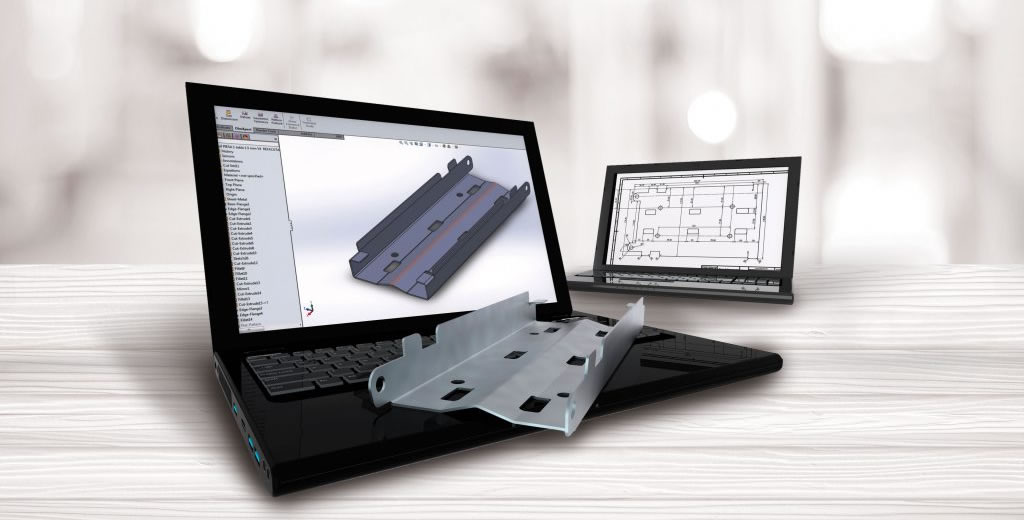 Our company provides your Production, Maintenance and Logistics Departments.
ADVICE
Program Management Assistance
CAO 3D, prototyping
Mechanical, pneumatic, electrical, hydraulic and RDM studies
RDM
On-site installation and commissioning
PACKING SOLUTIONS
Design and manufacturing of steal, inox or aluminum of secure packing systems.
FIXING SOLUTIONS
3D virtual reality design, in accordance with your specifications.
TOOLING
Workstations development, specific machinery and ergonomic equipments.
DISMANTLING OF NUCLEAR INSTALLATIONS – NCT

DISMANTLING: OUR EXPERTIZE FROM A TO Z
Our company, registered by the Nuclear Safety Authority, created a specific service for every dismantling of sources: radioactive elements in the hospitals, the universities, in some non-nuclear industries and activities related to defense.
Our vocation: organize the repatriation of used radioactive sources from medical industries (including radiotherapy), nuclear industries or laboratories.
We take in charge your obsolete equipment from their evacuation and transportation to recycling.
One of our main concerns is safety against malicious acts.
We can operate in France and abroad.
RADIOACTIVE AND NUCLEAR MATERIAL TRANSPORTATION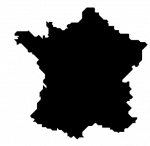 INTERNATIONAL DEVELOPMENT
DISMANTLING RADIOACTIVE SOURCES






Élodie NAVET
+33 2 47 22 87 91
---
ADDRESS
Transports NCT – France & International
2, rue des Acacias
38460 ST ROMAIN DE JALIONAS – FRANCE
04 74 90 57 00
04 74 90 57 01